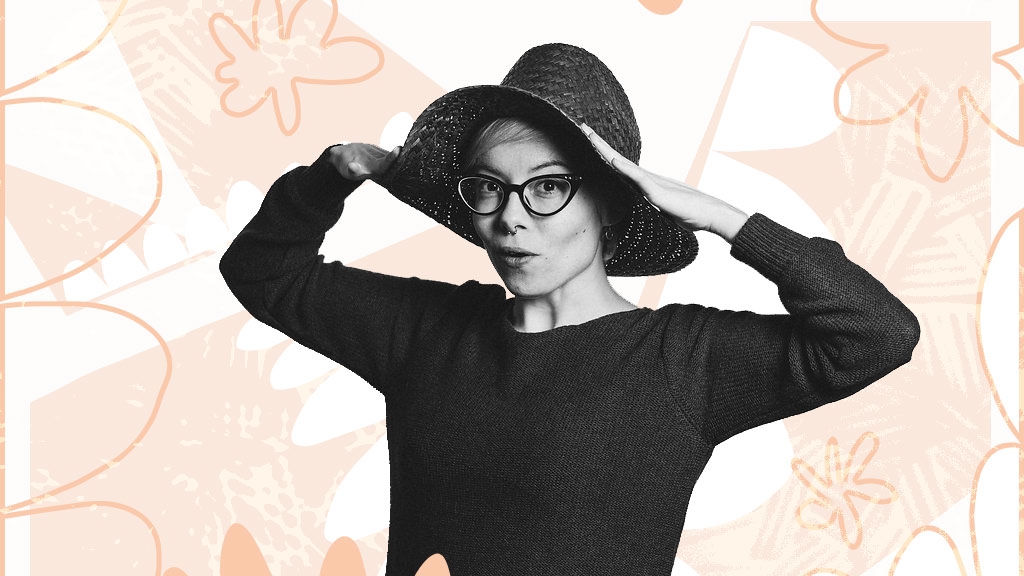 Oh, Hello There!
A little about me...
Where do you live?
I live in Valley Village, Los Angeles, CA.
Where have you lived?
I have lived in Edmonton (Canada), Gibson Island (Canada), Akron (Ohio), and now LA.
What medium do you use?
I like to work in colored pencil, watercolor crayon, Photoshop and Procreate.
How do you stay inspired?
It's easy for me to stay inspired. There is always something new to learn and try!
Do you work traditionally or digitally?
Both! I often start traditionally and clean things up digitally, but really it's whatever the project calls for.
What color combinations are you most excited about right now?
I actually like to close my eyes and reach into my crayon or pencil bag and see what colors I pull out. I often get very cool and unexpected color combos that way.
Why do you like being an illustrator in 10 words or less?
Illustration has always been a part of me, I love it!
If you weren't an illustrator, what would you be?
Oh my goodness... so many things! Maybe a Librarian, or Brand Strategist, or Buddhist Monk in a monastery in Nova Scotia? Seriously, there are a lot of cool jobs out there!
What illustration job would you love to get (your dream job)?
My dream jobs are: Illustrating books for children, book covers, magazines, super cute products, visual development, and pretty much anything that gives me the freedom to do what I do best.
Name something you do in your spare time.
If I have spare time… I read, read, read and nap.
What are you reading now?
I tend to read several books at a time, but right now I'm reading Let My People Go Surfing, and Why We Sleep. I really love learning, so much of what I read tends to be non-fiction.
What blog(s) or magazines do you read?
Does Pinterest count? I LOVE magazines. I subscribe to FLOW, UPPERCASE, BRAVERY and SCBWI INSIGHT. I also loved getting CICADA magazine when it was in print.
What's your favorite TV show?
So many... Westworld, Game of Thrones, Voltron, Steven Universe, She-Ra, Adventure Time, Big Mouth, DC's Super Hero Girls, Super Wings... There are so many great shows out there!
What movie have you seen several times?
Spirited Away by Hayao Miyazaki.
Who is your favorite cartoon character?
Aang, from Avatar the Last Airbender.
What do you listen to while you work?
Depends, I try to match the music to the mood of the work. If it doesn't matter, I listen to books or podcasts, like Creative Pep Talk.
If you could eat only one food, what would it be?
Probably Mint Meltie bars from Purdy's Chocolate. I'm a sucker for high quality chocolate that melts in your mouth….. mmmmmmm chocolate.
What is your current favorite font?
Blocky mid-century fonts are my jam lately, but I prefer wonky hand lettering for my own work.
Coffee or Tea?
I LOVE the smell and taste of coffee with cream and sugar, but a coffee beverage is a rare treat. Full Leaf green tea is my daily go-to. I literally can not start my day without my tumbler of warm green tea and honey!